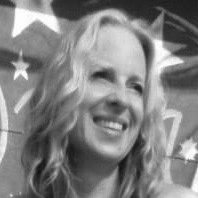 I am a versatile graphic designer experienced in web, UX/UI, print, digital, and social media design. I am creative, flexible, detail-oriented team player that thrives on finding effective solutions to creative and marketing challenges. I have worked successfully with many small businesses in the Bay Area, in agency and corporate settings and with brands such as Microsoft, Sony, Warner Brothers, Cost Plus, Williams-Sonoma, Michael Mina, New York Times, and more.
. . . . .
"I had the pleasure of working with Brindl on a recent project where we needed some additional help. She was able to quickly jump in, get up to speed with the client and project, and produce work on a fast-paced schedule. Her layouts were well thought-out and provided the right hierarchy and UX elements in a mixture of content-heavy pages and pages with more interactive functionality. Even though it was a fast paced timeline, she met all of the milestones along the way, was there to assist the project managers and developers when necessary, and was great to work with."
~Jeff van Loben Sels, Senior UI Director, Hoverstate
"Brindl is a creative and talented designer. We brought her in as a freelancer and she quickly got up to speed and began adding significant value to our organization. She is able to oversee all aspects of a design project, balancing quality, time and resources effectively and efficiently. Her eye for detail and design skills are matched with her great attitude and professionalism. She is a pleasure to work with and would be an asset to any team. I highly recommend her!"
~ Deanna Moen, VP Marketing, Global Wine Co.